Doodles is a community-driven web3 brand centered around a joyful, colorful aesthetic. The project's goal is to become a leading producer of media and entertainment through music, animation, collectibles, games, and live events.
Doodles is focused 3 areas:
Content

Products

Experiences
A notable thing about the Doodles founders is that 2 of the 3 originated from CryptoKitties and were also former employees of Dapper Labs.
Doodles (OG)
Doodles are the Tier-1 membership of this community. Owning a Doodle allows you to vote on community-driven features, activities, and events. There is no roadmap for this project since the community is able to influence the direction of Doodles through this collaborative approach.
Doodles (OG) stats
Total supply: 10,000

Mint price: 0.123 ETH

Launch date: October 17, 2021

Blockchain: Ethereum
Doodlebank
Doodlebank is a community treasury used to fund events & experiences. It includes a forum allowing:
community members to gather feedback on proposals

the founding team to upgrade proposals that pass
Doodles 2
Doodles 2 NFTs are an expansion of the original 10,000 Doodles and will be the Tier-2 membership of this community. Doodles 2 NFTs possess generic traits only, such as skin tone & hair color.
Doodles 2 features
Animated

Dynamic NFTs

Traits (clothing/accessories) can be individually selected

PFP or full body (interchangeable)

Music layer included (interchangeable)
The Dooplicator
Dooplicators are able to bring OG Doodles traits over to Doodles 2 NFTs. Dooplicators also contain "perpetual utility" according to the team.
Dooplicator stats
Max supply: 9,375

Mint price: Free claim for Doodles holders
Genesis Box NFT
Genesis Box NFTs contain first edition wearables (apparel & accessories) for the Doodles 2 collection. Each box can only be used one time.
Genesis Box stats
Total supply: 24k

Mint price: 0.508 ETH

Launch date: June 30, 2022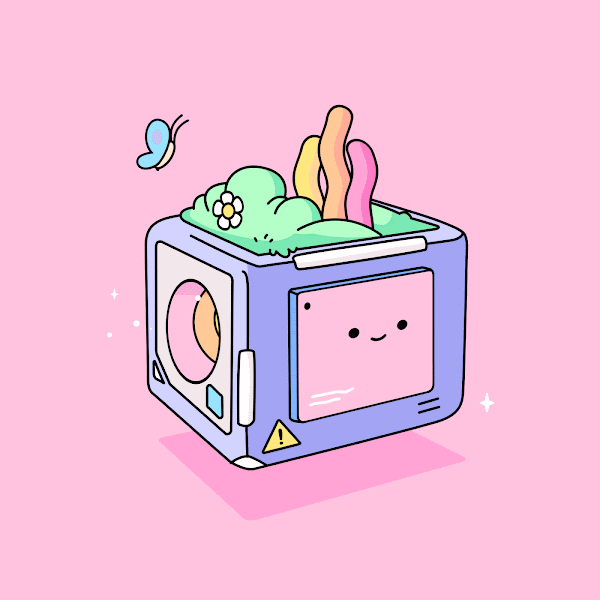 Doodles Records Vol 1
Doodles Records is the music portion of the Doodles ecosystem. Doodles Records Volume 1 will be executive produced by Pharrell
and in partnership with Columbia Records.
Limited edition apparel and original music (both NFTs) will be released with the ability to apply these as layers onto Doodles.
Space Doodles
Space Doodles is the gaming side of this ecosystem. "World class game developers" are producing this game which will utilize the community's ships, planets, and portals.
Space Doodles features
Static stats: Pilot ability, bladder management, Mechanical knowledge, Vibe captaining, Stamina

Non-static stats: Rank

Stats range from 1-8

Space Doodles are wrapped Doodles (users can unwrap by docking)

Stats are on-chain
Paper's Analysis
Anyone who's talked to me about Doodles in the past has undoubtedly noticed my indifference towards this project. I don't fit in with their joyful/colorful target audience so Doodles has never really resonated with me. I think I just like talking shit too much.
I wanted to preface my analysis with that statement because I'm going to attempt to look at this project from the opposite perspective.
Just because I personally don't resonate with a project does not make it a bad project.
That said, researching Doodles left me with many positive takeaways from what they've built so far.
It seems like the new blue chip meta is to drop collections that expand the customization of static PFPs. We're no longer going to be stuck with the original clothing/accessories the blockchain blessed us with on mint day.
Doodles 2 = Plain PFP
Doodle Box = Clothing & accessories
Dooplicator = Bridge OG traits to new Doodles
Customization. Personality. Creativity. Coming soon to a PFP project near you.
The clothing & accessories that are coming to Doodles will all be NFTs. Inevitably there will be a secondary marketplace for these items and the Doodles team will collect a portion of the trading fees perpetually. Oh yeah, they'll probably do this with the music layer too.
Is this smart? Very.
The Doodles team has 2 ways of going about this secondary marketplace. It's debatable whether either of these is a bad option, but in my head one is certainly better than the other - at least from a community standpoint.
Doodles restricts creation of new outfits/accessories to only their in-house team of designers (web2 mentality)

Doodles allows their community to create new outfits/accessories to be sold & traded on their marketplace (web3 mentality)
If I had to guess, I'd wager Doodles leans toward choosing the web2 mentality for their secondary marketplace.
Why?
They've already gone with a pseudo-web2 mentality when it comes to IP rights of Doodles. The screenshot below (found in Doodles Terms & Conditions) states that owners are limited to making $100k with their Doodles before having to reach out to the team to discuss a licensing deal.
I think a lot of this "web2 mentality" comes from Doodles' extensive VC backing. I'm going to assume Alexis Ohanian's VC firm raising money for your project doesn't come with a cheap price tag.
The magnitude of partnerships Doodles has acquired thus far is second to none in the NFT space. I don't like investing in collections based off partnerships alone but it's hard to fade Doodles with the strength of network they have. Their close connection to world-class artists like Pharrell and companies like 776 & Columbia Records make it obvious that Doodles is aimed at breaking into the mainstream consciousness.
A thing that I would keep my eye on is Doodles ties to Dapper Labs ($FLOW). Speculation is going around that new layers of this project will end up on Flow's blockchain due to its scalability and low transaction fees. 2 of the 3 Doodles founders worked at Dapper Labs, it only makes sense that Flow would be near the top of their list for chains to deploy this next phase on.
It's been a while since I did a deep dive into $FLOW but I remember liking it as one of the newer generation blockchains because it's much more decentralized than the others from its class. I am potentially looking to DCA into $FLOW over these next coming months especially if these Doodles rumors are confirmed. Many professional sport leagues have their collections on Flow. If Doodles 2 goes there, it should greatly boost the activity in that ecosystem.
Overall, it's pretty clear to me that Doodles are here to stay. They don't have much competition from other blue chip communities in terms of the type of people they attract. They have a ton of connections and backing in the business & entertainment world. They have exceeded expectations on their IRL activations.
As much as I hate to admit, there aren't many bad things to say about this project.
Can I knock them for leaning more towards web2 than web3? Of course.
Does the market care? No.